This is the main team of the GO series.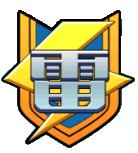 Season 2(Chrono Stone)
Edit
Season 1 GO:
Edit
At first,none of the members wanted to play real soccer because of  Fifth Sector,but when Matsukaze Tenma  had arrived,he made them play real soccer.Together,they won HL and defeated Fifth Sector.
Season 2 GO:
Edit
Every member of the team forgott soccer.But when they remember,they fought against the enemies to bring soccer back.
Season 3 GO:
Edit
Ad blocker interference detected!
Wikia is a free-to-use site that makes money from advertising. We have a modified experience for viewers using ad blockers

Wikia is not accessible if you've made further modifications. Remove the custom ad blocker rule(s) and the page will load as expected.